How accessible are your documents?
Augustus 25, 2023
Ivar Illing
3 minutes

When companies get started with web accessibility, one thing is quickly forgotten: making documents accessible. About 25% of the world's population lives with some form of challenge. How unfortunate if they can't open, read or understand your text documents, spreadsheets, PDFs and presentations? Moreover, there is now legislation that says that online documents from (semi-) government institutions must be accessible to everyone. This type of legislation will become valid for other organizations in the years to come.
How do you make a document accessible?
A document is considered accessible if it meets the criteria of WCAG 2.1 (Web Content Accessibility Guidelines). People with challenges ,blind and partially sighted people for example, should then be able to use it. We recommend that you take accessibility into account while writing or creating a document. That is much easier than if you have to make a document accessible afterwards.
You should pay attention to this, among other things:
1. Document properties
The creator of a document can add information in the document properties. Consider the title, author, language and subject of the document. This information helps readers with challenges. They can then find the document more easily and understand more quickly what the document is about. You can also use keywords here, so that the document will come up sooner in search engines such as Google.
In Word: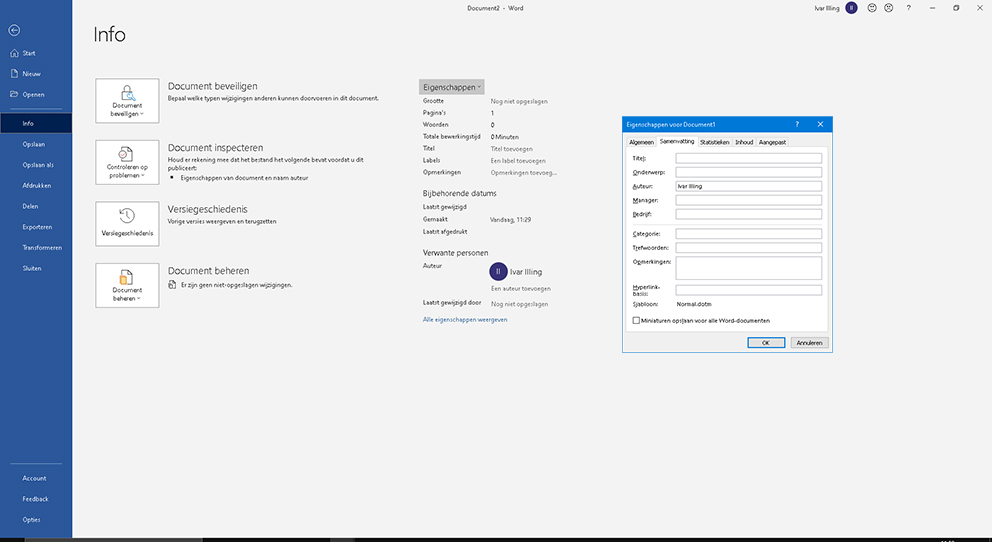 For InDesign: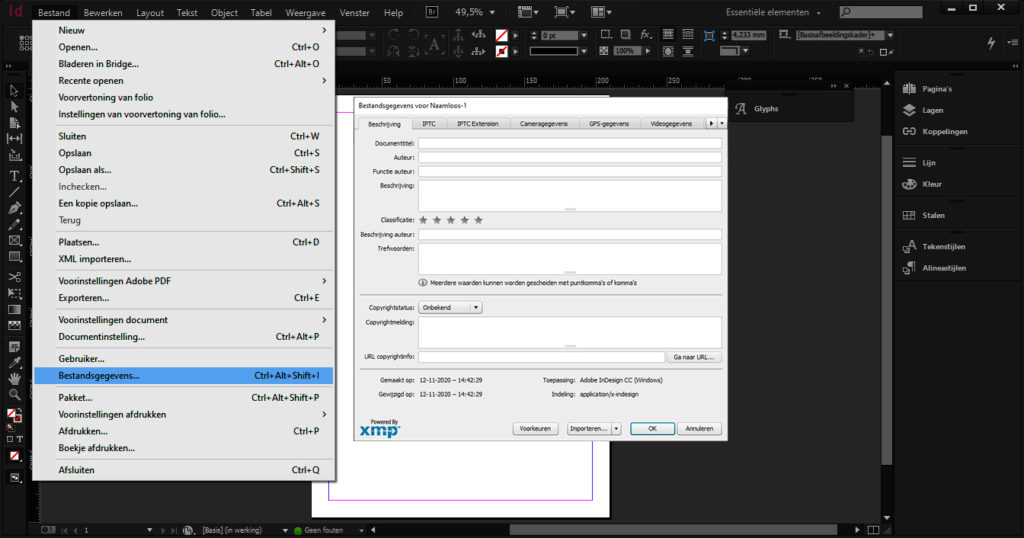 2. Document language
It is important that you specify the correct document language. This allows screen readers to read the text in the correct language.
In Word: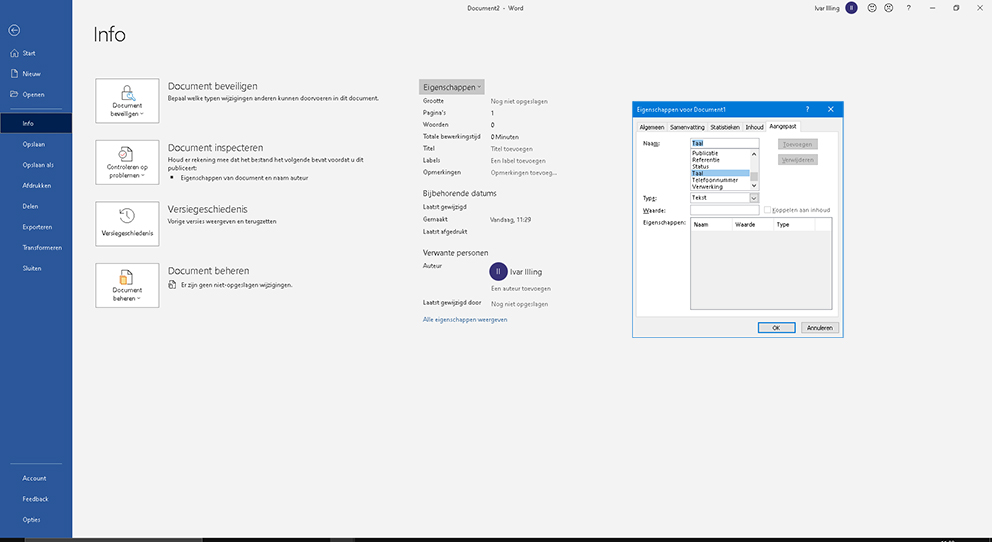 For InDesign: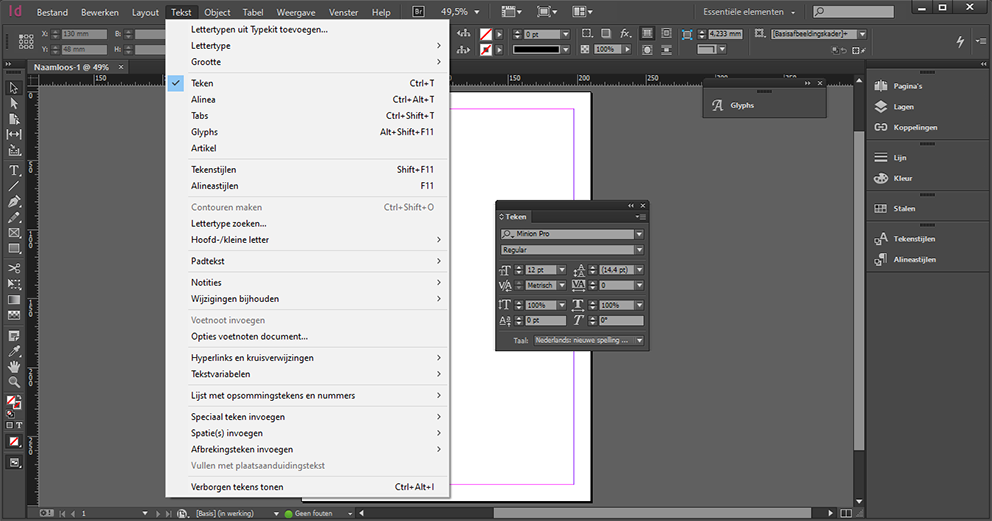 3. Alternative text descriptions for non-text elements
Images and interactive form fields must be provided with a description or alternative text. This way, users of screen readers also understand what can be seen in an image or what a form field is for.
In Word: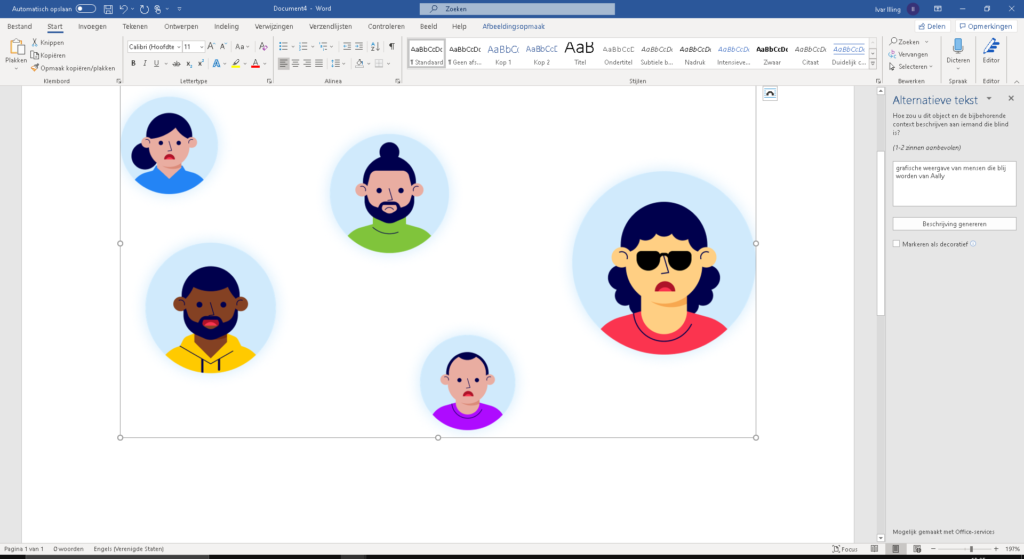 A nice overview of how you can do this in different versions of Word can be found on this link from Microsoft.
For InDesign: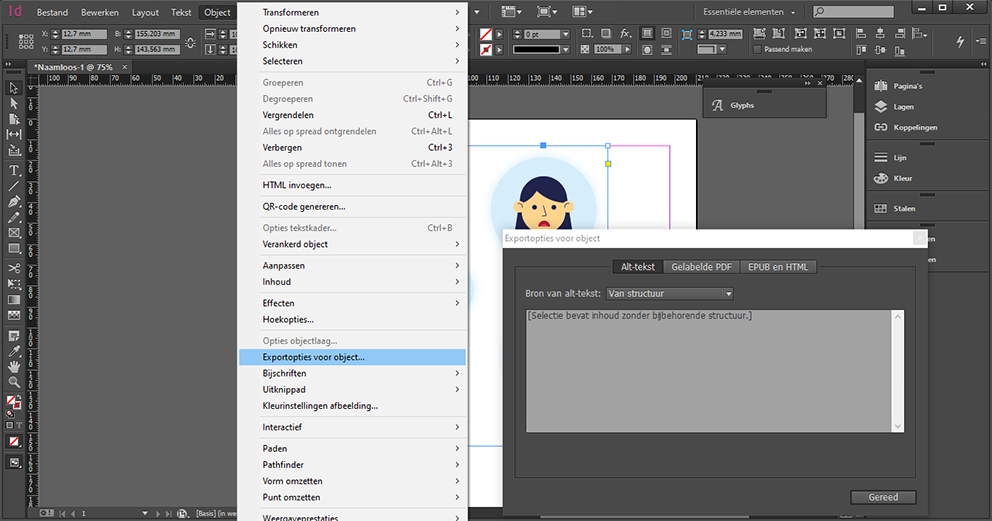 4. Recognizable elements
The structure of your document is very important for users who navigate with a keyboard or use a screen reader. They jump from element to element. By means of styles and codes you can indicate in your document what kind of element it is, so that screen readers can recognize it. Think of headings, sections, paragraphs, bulleted lists, and tables. For example, it is important that headings are formatted as headings (h1, h2, h3, etc.) and that lists are formatted as bulleted lists.
5. Good reading order
Does a user have your document read by a screen reader? Then it is nice if your document is also read in the correct order. This sometimes goes wrong. Your heading structure is good if you let your word processor generate a table of contents and your table of contents matches your intended document structure.
Final check: does your document meet these points?
The document properties have been entered.
The document is well structured. You can easily navigate from heading to heading and the headings are clear and descriptive.
Lists are formatted as bulleted lists
It is clear what each link refers to.
All images have a good alternative text (alt attribute).
Text is not part of images, but with it. Text in images is not read aloud.
Form fields have the correct labels. It is clear what you have to enter in the field.
Charts are not too complex and have a clear description.
Important information in tables is accessible.
The document language is (correctly) defined.
There is contact information in the document, in case someone has trouble reading the document.
The reading order makes sense if users have the document read aloud with screen reader software.
Need help making your documents accessible?
The WCAG 2.1 guidelines help you make your documents accessible and usable. Also for users with disabilities. Do you need help making your documents accessible? We are happy to help you through our document service. Knowing more? Please contact us.
This is a republication of the article we wrote earlier for Frankwatching.